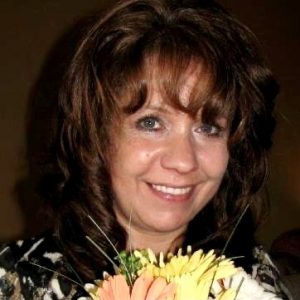 Anna Maria Crocetti, mother and grandmother, passed away December 22nd, 2021, at her home in Kamloops, British Columbia.
She was 56 years old.
Anna will be mourned by her three children and their spouses, Jason (Jessica), Tiffany (Tim), and Katlyn (Matthew), as well as her nine grandchildren Brayden, Isabella, Deklen, Sofia Grace, Alexis, Braeden, Jace, Elizabeth and Rosalina, who knew her as Nanny. She will be dearly missed by all of us, including her friend Ben.
Anna was born in Elliot Lake, Ontario on January 19th, 1965. She was the daughter of Mario Crocetti and Margaret MacNeil and had five brothers and sisters. Anna was a talented folk artist who brought warmth and comfort to those who loved her. She was a practicing Roman Catholic who believed in the afterlife, and there is no doubt that she will be welcomed into heaven.
May she be reunited with family and her soul find peace. She will be dearly missed.
There will be a private family service on Wednesday, January 19th at 1pm in the Kamloops Funeral Home.
Condolences may be sent to the family from
www.kamloopsfuneralhome.com
250-554-2577