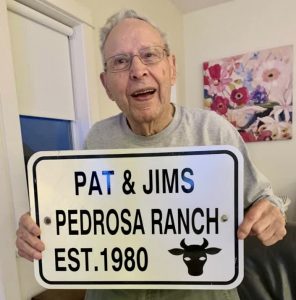 James Donald Pedrotti was born December 13, 1931 in Guernsey Saskatchewan to Virginio and Marguerite. Jim was the youngest of seven and was predeceased by his siblings Rena, Joe, Dina, Louise, Blanche and Evelyn.
He met the love of life (Petsy) Petronilla, who was his backyard neighbour in Penticton. Jim married Petronilla on April 27, 1954 at St. Anns Parish and had their reception on the SS Sicamous (Paddle Wheeler).
Jim started working as a young man on the building gang, constructing train bridges on the kettle valley railway. Jim started what was to be his ultimate career with Canada Post in Penticton. He and Petsy started raising their children whilst being transferred to Kitimat, Terrace, Prince George, North Vancouver, Kamloops and finally retiring in Mission as the area manager. Jim and Petsy bought 160 acres at Monte Lake, known to us as "The Pedrosa" and moved there to retire in 1997. Jim also worked at the RCMP in Mission (as a guard) for about 10 years, after he retired from Canada post.
Jim was predeceased by his sons David, Joe, Richard and his wife Petronilla. He is survived by his children Gary, Tom, Marie-Ellen (John Karpluk) Bernie and his granddaughter Sasha Sirianni.
Jim was on alert for fires at Paxton Valley Rd, Monte Lake and was staying in Kamloops with his daughter since July. During this time, he experienced some very happy times. He had a day trip to the Shuswap, boat ride, a family dinner out and Thanksgiving at home with all of his kids and granddaughter.
Jim passed at home, holding his daughters' hand.
Jim ultimately lost his home and all of his earthly belongings in the Paxton Valley wild fire, August 5.
Jim was known as a humble. Noble, gentleman, who was loved and respected by all. His faith was very strong and he was a man of God, attending church every Sunday and participating in the Knights of Columbus. He is with Jesus – may perpetual light shine upon him. God Bless – you will be dearly missed.
Prayers to be recited at 6:30pm, Wednesday, October 27, 2021 at Our Lady of Perpetual Help at 635 Tranquille Rd, Kamloops, with Father Vi Jay Martin Celebrant. The funeral mass will be held at 11am on Thursday, October 28, 2021 at Our Lady of Perpetual Help. Jim will be laid to rest at Hillside Cemetery. Following the graveside service, a reception will be held at Kamloops Funeral Home at 285 Fortune Dr.
In lieu of flowers, please consider donating to the Alzheimer's Society of British Columbia.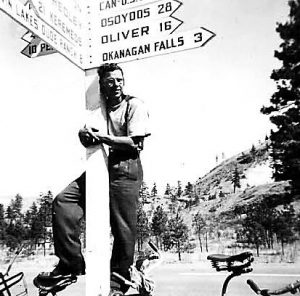 Condolences may be sent to the family from
www.kamloopsfuneralhome.com