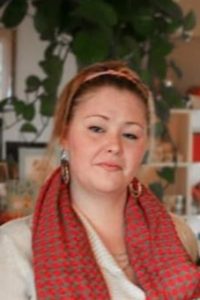 Jody Renee Loos passed away unexpectedly January 9, 2021 in Maple Ridge, BC.  Jody was born in Williams Lake BC on November 18, 1983 as a twin.  Her sibling passed before they were born. She will be lovingly remembered by her Mother Shawn Loos, Father Shane Kitchener (Larson), Children Tristin Harasym & Logan Drown,  Aunty Gale and Uncle Roly, and several cousins, nieces and nephews. Predeceased by brother Brad Loos, June 21, 2003, Grandmother Joyce Renz nee McNabb, Great grandmother & great grandfather Leslie & Doris McNabb, Uncles  Leslie Loos, Bradley Loos, Wade Loos.
Jody will be laid to rest with her brother Brad who she loved dearly, may they both R.I.P.
We will be having a Wake at 1:00 pm on Friday, May 7, 2021 in the 100 Mile House Cemetery.
My miracle, my friend and my daughter, love always Mom.
In lieu of flowers, please email donations for the homeless and less fortunate to shawnarlette@gmail.com or drop off in care  of Natasha Schrader, Funeral Director, Kamloops Funeral Home, 285 Fortune Drive.
Condolences may be sent to the family from