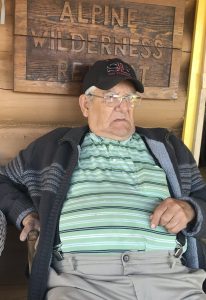 It is with a heavy heart that I announce the passing of my dad Spiros Louvros on October 8, 2021
Predeceased by his parents, brothers, sisters, and of course his beloved son Jim,
Spiros leaves behind a daughter Elana (John), three grandkids (James, Arianna, Braedon), and an estranged son (Nick).
Spiros was born January 15, 1931 in Corfu, Greece and immigrated to Canada in 1956.
Spiros worked for CN and then went on to retire as a custodian with the school district.
Dad's passions in life were cooking, visiting with grandkids, gardening, and fishing.
There will be a prayers and service with COVID protocols.
Prayers to be held October 14, 2021 at 6:00pm.
Service to be held October 15, 2021 at 11:00am at the Ukrainian Orthodox Church of All Saints, 1044 8th Street Kamloops.