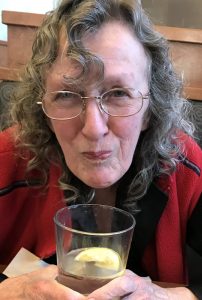 With heavy hearts, we announce the sudden passing of our Dear Sister and Aunt.
Predeceased by her loving Husband Levern, parents Thirza & Lewis-Roy Masters, Brothers Bob, Doug and Ken, Sisters Pat Taks, Shirley Swanson, Doreen Smith, and former husband Dave Yablonski.
Survived by Sisters Marian Lord, Gail Fadenrecht, Diane Boisvert, many nieces, nephews, grand nieces and nephews, Levern's children & grandchildren.
With many occupations, this self-taught woman of numerous skills, was most at home in nature, enjoying photography and painting, wildlife and her pets, including a broken-winged crow she cared for named Blacky.
This spirited lady, with a heart of gold, left family and friends much too early! She is deeply and sadly missed!
A Celebration of Life for Beverley…
to be announced at a later date.
Condolences may be sent to the family from
www.kamloopsfuneralhome.com
250-554-2577