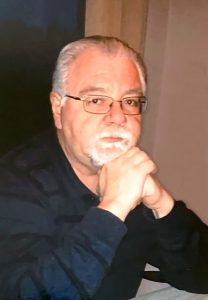 With his wife Linda at his side, it is with a heavy heart that we announce the passing of Bruce at the age of 63, after his courageous battle with cancer.
He is predeceased by his son Mitchell and his parents Frank and Darlene. He leaves his wife Linda of 42 years, daughter Jennifer (Kevin) and grandchildren Eden (Kody), Cole, Seth, Jude, Liam, Jacob and Leo. Also, his three sisters , Laura, Debra and Milly, along with his nephews Chris, Eric, Jamie, Matthew and Jeffrey.
in-laws Andy and Edna, brother-in-law Dale (Trudy) and sister-in- law Pamela (Lee).
Bruce is well known for his love and passion of the outdoors, spending time with cousins and friends, hunting, and fishing. Bruce worked for the City of Kamloops as a Utility Supervisor. He was  hard working, fair and well respected by those who worked with and for him.
A special thank you to Dr. Paul Farrell and the many caring and compassionate staff at the Kamloops Hospice.
A Celebration of Bruce's Life will take place June 25th at 1pm,
at the Kamloops Full Gospel Church at 1550 Tranquille Road with
Pastor Carey DeJong officiating.
In lieu of flowers, donations in Bruce's name may be made to the Kamloops Hospice Associations.
Condolences may be sent to the family from
www.kamloopsfuneralhome.com
250-554-2577