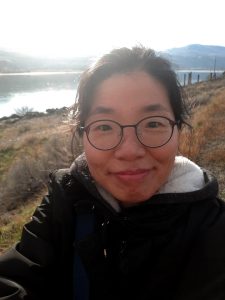 It is with profound sadness that we announce the unexpected passing of Eun uk Kim.
Eun uk is survived by her husband Daniel Armfelt, sons Samuel Armfelt and Paul Armfelt, mother Kyung-ok Rah, father-in-law Jack Armfelt, mother-in-law Iris Armfelt, sister Sun-wha Kim, and brother Hwang-gi Kim. She will also be missed by numerous family members and friends. She was predeceased by her father Hyun-mo Kim.
Eun uk was born and raised in South Korea. From humble beginnings, she went on to earn her Bachelor of Arts degree in English Literature and taught English in Seoul and Yeong-chon. In 1999, she met and married Daniel Armfelt in Yeong-chon.
She will be remembered as a kind, thoughtful, loving, patient, and gentle soul.
A Service is to be held on Saturday, January 21 at 10:00am at the Kamloops Korean Sa-Rang Church, 1565 Summit Drive.
In lieu of flowers, the family asks that donations be made in Eun uk's memory to the Chris Rose Therapy Centre for Autism.
Condolences may be sent to the family from
www.kamloopsfuneralhome.com
250-554-2577