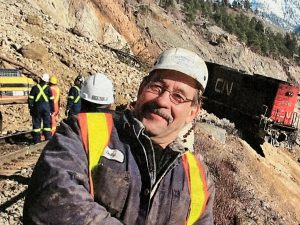 August 23, 1948 – December 30, 2022
It is with great sadness that we announce the passing of Douglas Walter Essensa on December 30th, 2022 at the age of 74. Predeceased by his wife Patricia (Lutes) Essensa eight months prior as well as his parents Walter Essensa and Mary (Piercy) Essensa. Left to mourn his passing are his daughters Pamela (Patrick) and Rebecca (Aaron), along with grandchildren Leah, Danielle, Jeremy and Alexis. He leaves behind his siblings Harold (Jean), Susanne, Gary (Mary) and Brian Essensa along with numerous nieces, nephews and many other relatives.
Douglas was born in St Stephens, New Brunswick as the second of five children. He moved west as a young man looking for work and began at the Grand Duke Mine in Stewart, BC in the early 70's. While off shift he met his true love Patricia Essensa on a blind date and the rest was history. They were married in the summer of 1974 and welcomed their first daughter in 1976 and then again another daughter in 1981. Doug thrived at being a "girl" dad and always made sure all the girls in his life wanted for nothing. Doug loved moments where he could get outside to do some fishing, hunting and camping with friends and family any chance he could. Doug could often be found every evening with his wife in their garden water and tending to their plants. After moving up north to Terrace, BC to raise their family Doug and Pat made the move to Kamloops for work and to later transition into retirement. Doug had an unfortunate workplace accident and lived the last 12 years of his life in a care facility in Kamloops. Having suffered many life altering injuries he still always tried to see the best in everything around him. He was always known for his huge smiles and cheerful demeanor.
The family of Douglas would like to give a heartfelt thank you to Dr. Wynne and all the staff at Ridgeview Care Facility all the empathy and care that they showed Doug in his last days.
A Celebration of life will be held at 11:30 am on Saturday, August 12, 2023 in the Kamloops Funeral Home, 285 Fortune Drive.
Condolences may be sent to the family from
www.kamloopsfuneralhome.com
250-554-2577