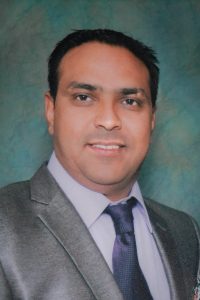 It is with heavy hearts we announce the passing of Gurbax Singh Kooner a loving father, husband, brother, uncle, son and friend. He is survived by his wife Tirath Kaur Kooner
sons  Harman, Harshan, and Harpal, also 3 brothers . Predeceased by 2 brothers and 2 sisters.
Grief is a great burden, it is hurtful to lose someone, and even more difficult saying goodbye. You will be missed forever and always. The beautiful moments you shared with us will always speak of a great person that you were. We are never ready to say goodbye forever, even though we know it is a part of life. This day our hearts are heavy for losing someone so special, we still can't believe the fact that we will never be able to meet you in this life. We were all in shock and saddened to hear the news of your untimely death. You were a great person, a mentor, and a blessing to many people. You will forever be missed. The wonderful moments you shared with us will forever be remembered. Rest in Peace.
Gone but never forgotten.
The Funeral Service  will be held at 11:00 am on Saturday, September 11, 2021 in the Kamloops Funeral Home, 285 Fortune Dr.
Condolences may be sent to the family from