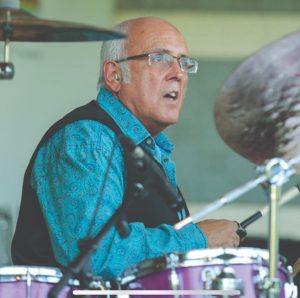 Born July 7, 1954 Victoria, BC – Died February 11, 2023 Kamloops, BC
The family of Lyle Andrew Shepard sadly regret to announce his passing on February 11, 2023, at the age of 68 years, surrounded by loved ones. Lyle, our dearly beloved brother, brother-in-law, and uncle, passed away after a very brief but courageous battle with ALS.
Lyle is survived by his sisters, Coleen (William) Bostock and Karen Bell, sister-in-law Ruth Shepard, nieces and nephews Mikaela Shepard, Corey Shepard, Brendon Shepard, Shauna Young, Patty Bell, Chris (Diana) Bostock, Clayton Bostock, and Matt (Coranna) Bostock. He was also great-uncle to Cooper Bostock, Daisy Bostock, and Weston Bostock.
Lyle was predeceased by his father and mother, Edgar and Dorothy Shepard, and his brother Gary Shepard.
Lyle was the most generous, considerate, loving son, brother and uncle anyone could ever wish for. He wouldn't hesitate to drop everything to help a friend or family member. As a sibling, he was always ready to lend a hand, or even just an ear, when it was needed. He took a genuine interest in his nieces and nephews and was everyone's "favourite uncle". Lyle was a kind-hearted man, a music lover, a dreamer with a restless spirit, and such an amazing drummer.
Since his passing, we have been told so many times that he was, without a doubt, the best drummer in Kamloops. He lived for music, from the time he picked up a cornet at 8 years old, and then his first set of drumsticks as a young teen. He never looked back after acquiring his first set of drums. He played in England, the US, and Canada. His first serious gig was with the Great Canadian River Race in Naramata, starting when he was only 15 years old. Over the years he played with well-known bands like Paul Revere and the Raiders, the Jerry Doucette band, many other groups in the Vancouver area, as well as numerous Kamloops bands like Paisley Groove, of which he was a founding member. He also played with locals such as Henry Small, The Intruders, and The Promise, to name a few. Lyle had so many friends, especially within the music scene. He will be dearly missed by all who knew him.
The family wishes to thank the doctors and staff at Ridgeview Lodge, Vernon Jubilee Hospital and Kelowna General Hospital for their kindness and care during Lyle's brief illness.
Private service by request. Cremation arrangements in care of Kamloops Funeral Home. Donations to ALS Society of BC, in Lyle's name, if desired, would be greatly appreciated.
ALS Society of British Columbia, 12228-13351 Commerce Parkway, Richmond, BC V6V 2X7.
Condolences may be sent to the family from
www.kamloopsfuneralhome.com
250-554-2577