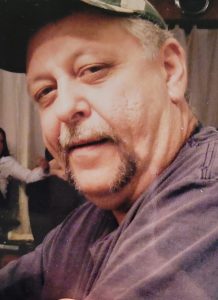 July 8, 1956 – August 3, 2022
It is with heavy hearts that we announce the passing of Charles Patrick.
Charlie is survived by his Mother Cathy Patrick. His Brother Gary Patrick and Two sisters Gloria (Terry) Pearson and Ann Tucker. His Two daughters Katie (Chris) and Nikki (Jesse). His Three Grandchildren Hunter, Wyatt and Nikki. Charlie is predeceased by his father Robert Patrick.
There will be a funeral service being held on September 10, 2022, at 1:00 pm at the Kamloops Funeral Home on 285 Fortune Drive. This is for anyone who would like to come and show their respects.
Condolences may be sent to the family from
www.kamloopsfuneralhome.com
250-554-2577