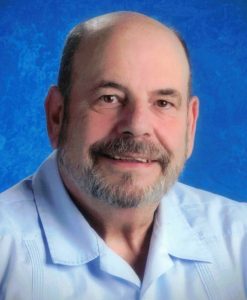 It is with heavy hearts that we announce the passing of Joseph Franciscus Kalfics at age 78.
He was born on October 11, 1943,
in Heerlen, Holland. He came to Canada in 1956. He left this world peaceful with his family at his side on September 4, 2022. Joe was predeceased by his loving wife of 48 years, Joyce. Joseph leaves behind his daughters Sherie (Cameron) Loring and Nickie (Robert) LaSaga, both will miss him dearly. He was deceased by both his parents, Gerda and Joseph Kalfics and his youngest brother Frankie. His 2 remaining sisters Anna Fulop and Kathy (John) Aartsen will mourn with us. He was loved by all his grandchildren Jordan (Shannon), Jared (Shaylene), Brendan, Mirranda (Ricky), Caila, Cherrise, Bryson (Theresa), Baylie (Colin), Kaycie (Steven) and Julian.
Merritt has been his home since 1967. Joe loved his community and his church. He was a Grand Knight with the Knights of Columbus at the Sacred Heart Parish. He made lifelong friends that will remember his sense of humor, wisdom, and his incredible stories.
Joseph's heart was broken after losing his lifelong love last year. Their one wish was to celebrate their 50th wedding anniversary which will be April 7, 2023. Joe's health was declining, and his body was tired, thankfully Our Heavenly Father took his home to rest and be with his wife to have their "Last Waltz" together.
So many hearts are feeling sadness because he was here and was loved.
Messages of condolences can be expressed to the family online at Kamloops Funeral Home.
Catholic Service will be held at the Sacred Heart Parish, Merritt BC on October 8,2022 at 11:00am. Reception and Interment to follow.
Condolences may be sent to the family from
www.kamloopsfuneralhome.com
250-554-2577