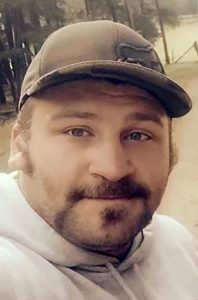 Lawrence "Lorenzo" Lloyd Pooli, beloved son, brother, and uncle died unexpectedly on August 26, 2022 in Kamloops, British Columbia.
Lawrence was raised on a farm in Heffley Creek, B.C., and was the youngest of three children. Lawrence participated in the Vinsulla 4H Club. He loved his high school rodeo. He worked in the oil and gas industry and spent a few years with CN Railway before returning to the oil field. Lawrence always lived life to the fullest and did everything his own way. He was not afraid of anything. He loved his friends and family dearly and was known for his heart of gold.
He is survived by his parents, Noel & Wanda of Heffley Creek and sisters Heidi (partner Jason and daughter Meadow) and Amie (husband Matt and kids Cheyenne & Robert). Lawrence was predeceased by his grandparents Robert & Teresa Pooli and Lloyd Wornell, Richard & Elizabeth Gibson.
A celebration of life was held for close friends and family in Heffley Creek on September 4th, 2022. Lawrence is missed and forever in our hearts. Love always, Mom, Dad, Heidi & Amie.
Condolences may be sent to the family from
www.kamloopsfuneralhome.com
250-554-2577