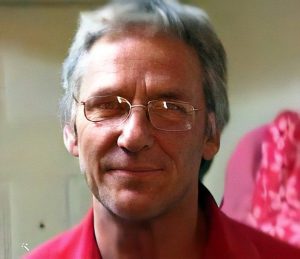 On August 20th, 2023, Martin Bullock, our much-loved father, brother, uncle and son passed away at the age of 62 years in Kamloops BC,
Although Martin had many obstacles to overcome in life, he finally conquered them all.  Martin was predeceased by
His Father William Bullock, his Mother Winifred Bullock, his Grandchild, Jayden Koscielny. He is survived by his loving children
Jordan Bullock his wife Elizabeth, Geoffrey Bullock, his wife Diana, Jenni Searle (nee Bullock) her husband Jason and Rachel Bullock,
along with his many beautiful grandchildren, and finally, by his loving siblings Andrew Bullock his wife Lorraine, Jane Oostlander (nee Bullock) her
husband Jack, Rick Bullock, his wife Nicole and many loving nieces, nephews and their respective spouses and families
Rest in peace, you were so loved, and we will miss you until we meet each other again on the other side.
Condolences may be sent to the family from
www.kamloopsfuneralhome.com
250-554-2577