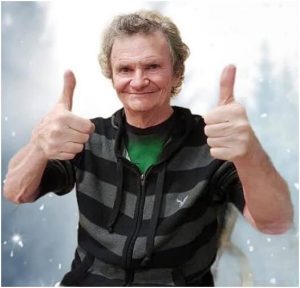 It is with great sadness that we announce the passing of Richard Douglas (Doug) Rhodes on December 24, 2020 at the age of 70.
Doug was born in Regina, Sask. in 1950 to Richard and Margaret (Alice) Rhodes. He had two siblings, David and Margaret. He spent his younger years in Regina graduating from Belfour Tech before his family moved to Cranbrook, B.C. where his parents owned and operated the local Dairy Queen. He enjoyed martial arts and playing the drums. He also met his good friend and mother to his 3 children before they moved to Vancouver Island where he learned the trade of locksmithing and eventually moved to Kamloops where he lived for almost 40 years.
Doug was a very gentle and kind hearted man who was loved by many. He enjoyed spending time with his family, listening to music and going for coffee with friends.
Doug was predeceased by his brother David and his parents Richard and Alice Rhodes. Left to cherish his memory are his sister Margaret Lund (Tony Lund, Jamie, Amanda and Jenna), and his three children, Steven Rhodes (Ellen Rhodes), Thomas Rhodes, and Victoria Rhodes (Jeff McBride), as well as six grandchildren (Haylie'Lyn, Kaytlin, Douglas, Atilla, Tala and Maya) as well as all his nieces and nephews.
As requested, Doug was cremated and will be interred with his brother in Cranbrook at a time to be determined later.
Condolences may be sent to the family from