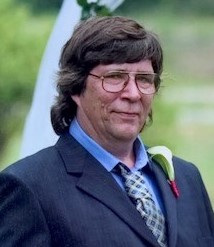 Steven passed away suddenly in Kamloops, BC on July 6, 2021. He was 64.
Born in Ashcroft, BC to Engar and Claire Sandback; he was the youngest of four children. He was raised on the ranch in Forest Grove where Engar's parents homesteaded in 1918. Steven graduated from Peter Skene Ogden High School in 100 Mile House, BC. He continued his education in trades and became a skilled Red Seal Millwright, a job he cherished until his retirement in 2019.
Steven moved to Kamloops with his family in 1993, which became his home until his passing.
Steven is survived by his three siblings: Robert (wife Sharlene), Irene (husband Jake) and Jhon (wife Joan); two children Katrina (husband Richard) and Matthew; and two grandchildren. He is predeceased by his Mother Claire Sandback and Father Engar Sandback.
Steven's ashes will be buried in private at the Forrest Grove Cemetery at a later date.
Condolences may be sent to the family from