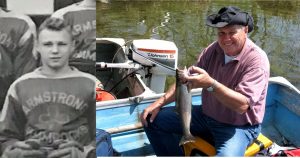 Donald Robert Franklin Blumenauer of Kamloops passed away on July 7, 2021 at 86 years of age. He is lovingly remembered by his wife Marena, daughters Barb of Kamloops and Allison (Jim) of Nanaimo, grandchildren Eva and Jenna, and his brother Chuck. He was predeceased by his parents, Henry and Margaret, and brothers Ralph and Gilbert.
Don was an exceptional husband, father, grandfather, brother and friend. He was witty, intelligent, and a big tease at heart. Don had many opinions that he was willing to share, whether you wanted him to or not! He loved his family, friends, agriculture, photography, hockey, gardening and travel. Dad was an avid member of the Society of Range Management throughout his career and retirement. He mentored many agrologists early in their career. He was a dedicated Blazers fan, in good times and in bad times, with the Blazers Memorial Cup win being a highpoint. Dad's annual trip with his Agi friends, throughout the years,  was a treasured memory for him.
The family would like to offer a special thanks to Dr. Yanko, Dr. John Yee, Dr. Hay, and Dr. Bantock, for their care of Dad.
Don's life will be Celebrated at 2:00 pm on Thursday, July 29, 2021 at Grandview Acres, 3499 Long Lake Road, Knutsford, BC. Casual dress and colourful clothing is welcomed and appreciated at the Celebration of Life!  Dad was very casual, and loved his jeans and cowboy boots.
Condolences may be sent to the family from