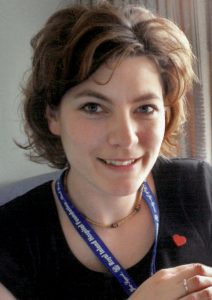 Brenda Finch, age 49, of Kamloops, BC, left us on September 8, 2023, just one day shy of her 50th birthday. She passed away at the hospital in Kamloops after being visited by many friends and while surrounded by family.
Brenda was born in Oshawa, Ontario, to Arthur Kirk and Susan Kirk "née Neate". While two years old, the family moved out west to Calgary, Alberta, planted roots and was home for the next twenty plus years.
Shortly after graduating high school she attended SAIT and completed the two-year Business Administration Diploma program, then obtained her Fundraising Certificate from Mount Royal College (now MRU). Later in life, she earned a Master's Degree (MBA) from Royal Roads University.
Brenda met Rob Finch in Calgary and together they moved to Salmon Arm, BC, where they married and shortly after, their son Matthew was born. The family moved to Kamloops, BC, and they were blessed with their daughter Cecilia.
After several years in Kamloops, the family returned to Calgary. Brenda and Rob became foster parents and shared their love with many children who came through their home. When their children were in high school, Brenda and Rob found great job opportunities in Kamloops and were ready to move back to BC. A few years later, Brenda and Rob separated but remained close until the end. Brenda went on to build a special community of housemates in her home and valued the good times they all had together.
Brenda's work history was varied but it always involved taking care of people or animals. In Calgary, her first job was at Calaway Park looking after the petting zoo. (To this day she still could not eat lamb.) She also worked at Smitty's where she loved serving the seniors and chatting with them. Brenda had a successful career working for public sector and non-profit organizations such as the University of Calgary, Finch & Co., Royal Inland Hospital Foundation, Boys & Girls Club (now BGC), Safe Haven, then in facility management with BGIS and CBRE. The one thing that was common with all these jobs was that she cared about taking care of her clients and making connections.
She is survived by her parents Arthur and Susan Kirk, her children Matthew and Cecilia (Jackson), their father Rob Finch with his parents and family, her sister Angela Pinette (Wayne) and her nephews Ryan (Selena) and Andy, as well as her sister Heather Kirk (Rick) and her niece Sarah and her nephew Joseph, and numerous aunts, uncles, and cousins in Ontario, England, and Dubai.
She was predeceased by her grandparents James and Isabella Kirk, and John and Mary Neate, as well as her aunt Rosemary Neate.
Brenda frequently reminded herself and others that "when one door closes, another will open". During the last day she was with us, she said she "was going through her last door". We love you Brenda. May you find peace and happiness in your new journey.
A private celebration of life will happen at a later time. In lieu of flowers, please donate to the charity which speaks to your heart.
Condolences may be sent to the family from
www.kamloopsfuneralhome.com