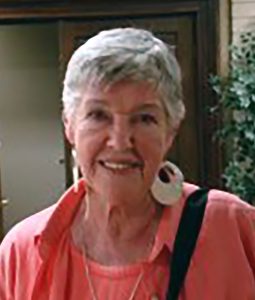 Olga Johanna McDonald
September 30, 1932 – August 26, 2023
How can someone summarize such an amazing woman? Olga McDonald wore many hats in her life, as well as survived many hardships, but still ended up the most loving, kind, and patient person one could have the honor of knowing. And as it is with us all, her story is one of hope for a better tomorrow, always. And it is that hope that she leaves behind with us as she left this world.
Olga is predeceased by her loving husband Angus and beautiful son Rory. She is survived by her children Aleta (David) of Kamloops, Walter (Cindy) of Vernon, Grandson Spencer McDonald Clark of Kamloops, Brother Eybie (Caroline) of West Virginia, Niece Jane (Brian) of West Virginia, Granddaughter Michelle (Quinton) of Prince George, Chrysta (Dean) Vernon, and Grandson Joel of Kamloops.
She came from South Africa, was raised in an orphanage shortly after the untimely and sudden passing of her father. Whilst in the orphanage she suffered all manner of abuse, and had to endure the death of her youngest brother. But she never gave up hope that life would get better, and it did. She eventually left the orphanage and lived with her mother again, but her mother wasn't easy to be around. This tested her continually every day, but she always looked forward to the day she could be her own woman, and that day came.
She met her husband, Angus- who, when first meeting her said he was looking forward to going to lunch with his future wife, she told him she would go with him, but she'd pay for herself. Not long after they were married, she looked forward to the moment she became a mother, and she did. She had three beautiful children, Aleta, Walter, and Rory. She was a tough mother, a habit she learned from hers, but over time she softened.
Eventually her family was forced to leave South Africa, when they touched ground in Canada, she hoped that life would get better, and it did. Her children grew and learned, and had experiences of their own and she looked forward to the day they became their own people, and they did.
Her daughter had her grandson, and it was love at first sight for both of them. He loved his grandma, and she loved him more than words could express. Her husband, Angus, suffered a heart attack that took his life, she hoped that with time his untimely death that his passing would get easier, and it did, over time. Later on, her daughter was diagnosed with breast cancer, and she spent many nights telling her young grandson that she will survive and this too shall pass, and it did. She watched as her grandson grow and develop a beautiful relationship with her daughter in the process. Her oldest son grew to be self assured forging his way through life, and she was proud of him.
As a small family, times could be challenging, and they were. However, through all the hardships and struggles, saying that "this too will pass. And it did, meanwhile keeping us all grounded.
Then the news of her youngest son Rory was murdered suddenly, just 2.5 years ago. It broke her heart and she cried often, but she held out hope that one day she'd heal from the shock and pain, though it weakened her considerably, she adjusted to it, all the while believing that the situation would become livable. And it did.  She spoke of hoping that when the day came, for her to leave us and go wherever it is we go when we die, that she would see her son and husband again. And this is where her story ends, we don't know if she did, but following in her footsteps, we hope.
A special thank you to the nursing staff on GT7 floor for keeping mom comfortable during her short stay in the hospital.
Hope is her legacy, and it lives on in us.
A private family gathering will be held.
Condolences may be sent to the family from
www.kamloopsfuneralhome.com