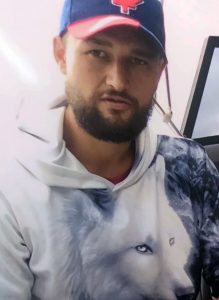 It is with deepest sorrow we announce the sudden passing of Clayton Brian Kopeck, at the age of 28 years old, on Friday, November 19, 2021. Our beloved son, brother, family member and friend to many will be greatly missed.
Clayton was born in Humboldt, Saskatchewan on November 25, 1992.
Those who knew Clayton lost a shining light in their lives. He will be missed everyday by his mother Sheila, father Michael, brothers Michael, Jayden, Dawson, sister Rachel, grandparents, aunts, uncles, cousins and many great friends. We know Clayton is
now with his sister Joelle and his grandmother Joan in Heaven.
Although at only 28 years old at the time of his passing, Clayton effected many people in his lifetime. He was a friend and a mentor to many.
Clayton worked as a professional landscaper and his love for life
showed in the living masterpieces he created in his short career.
Clayton passed in Mission, BC and remains with his
loving mother in Kamloops, BC.
A word from mom:
Of all the special gifts in life
However great or small
To have you as my son, was the greatest gift of all
A special time
A special place
A special son
I can't replace
With an aching heart
I whisper low
I miss you son
and love you so.
~Mom
Condolences may be sent to the family from
www.kamloopsfuneralhome.com
250-554-2577