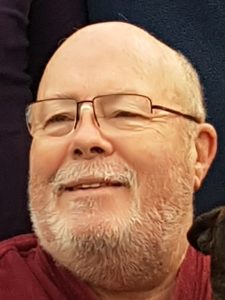 It is with sad hearts that we announce the passing of Dave on February 10, 2021 after a brief battle with cancer. He was born on March 6, 1953 in North Bay, Ontario. Dave moved to Kamloops with his family in 1967, where he has resided since.
He was a member of the IBEW Local 993 for 40 years. He was involved with KYSA and spent many years coaching his sons' soccer teams. He enjoyed, curling, fishing, golfing, and camping with family and friends. Dave loved a good party, good scotch, good conversation and always had a joke to tell.
Dave is survived by his wife of 41 years, his high school sweetheart – affectionaly known as Luscious Linda (Lestage), sons Adam (Jessica), Jordan, his special daughter Arlean Galbraith, grandchildren Maddi and Austin, his four legged buddies Luca and Tucker (AKA little shit), sister Lynda (Bill) McLevin & family, brother Wayne (Karen)Rabidoux & family, brother in-law and sister in-law Wayne(Shelley)Lestage & family, sister in-law and brother in-law Rhonda(Murray) Leonew & family, father in-law Raymond Lestage, his best buddies Jim, Lorne and Mike as well as many more friends and family. Dave was predeceased by his mother Lois Zart, father Aldedge Rabidoux, step father Dennis Dawson, sister and brother in-law Marilyn and Brian Ens, mother-in-law Dorothy Lestage and sister-in-law Donna Meeley (Lestage).
Much gratitude to all the doctors and nurses on 7 North and Emergency who cared for Dave during his final weeks.
Dave's wishes were to be cremated. A celebration of Dave's life will take place at a later time when friends and family can gather safely.
Condolences may be sent to the family from