Don was born on May 11, 1959 to Tom and Mary Loewen in the beautiful Nicola Valley, where his early years were spent ranching and building the foundation of his faith.
Don worked as a tree faller, rancher, cowboy, forest fire fighter and saddle maker. All these things, he did with Jody by his side and the deep revelation of who God is and that he was put on this earth to love people exactly where they were at.
Don is survived by his wife Jody Loewen, Children: Ashley (Mark) Fairfield of Burnaby, BC, Benjamin (Sabrina) Loewen of Fort St. John, BC, Katie Loewen of Merritt, BC, Levi (Valerie) Loewen of Montreal, QC, Caleb (Eileen) Loewen of Merritt, BC and Zachariah Loewen of Port Coquitlam, BC. Grandchildren: Ireland, Maverick, Joshua, Emily, Sawyer and one on the way. Brothers and sisters: Jonathan (Christine) and Gordon (Leandra).
Don will be laid to rest in the Pine Ridge Cemetery in Merritt on Saturday, November 27, 2021.
A Celebration of Life & Worship Service will be held on Sunday, November 28, 2021 at the Motion Church in Kamloops.
In lieu of flowers, please give to the Merritt Disaster Relief fund through Crossroads Community Church – specify "Relief fund". Email:admin@merrittcrossroads.ca, subject "Don's Memory"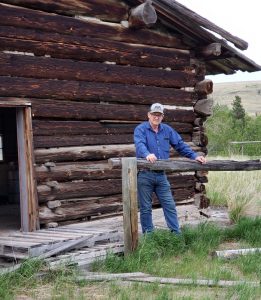 Condolences may be sent to the family from
www.kamloopsfuneralhome.com
250-554-2577