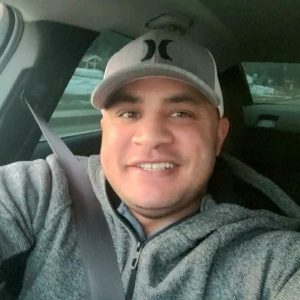 It is with extreme sadness for our family to announce the sudden passing of Donavin Kyle Akerley, 35 years old, of Kamloops B.C. Donavin's life was taken in a motorcycle accident in Kamloops on September 26.
Donavin was born in Kelowna to Dana Akerley and Don Meier on September 17, 1986. At the time of his death, Donavin was taking university classes to become a lawyer, and recently he was working as an equipment operator. Donavin was a real inspiration to all that knew him, and to his family, friends, and peers. Donavin leaves a big hole in his Narcotics Anonymous family, a friend, a confidante, and somebody special that helped so many of his peers who loved and respected him. He was a member of the Kamloops Motorcycle Enthusiasts and loved to ride.
Donavin is preceded in death by his Father Don Meier, Grandparents Hank and Phyllis Akerley. Baba and Gido Peter and Kaye Swetz, Uncles Ron and Albert Hrabchuk.
Donavin is survived by Son Darrian. Mother Dana Akerley (Dan Guay). Sisters Tanya, Terri, Crystal, Uncle Steven Akerley Cormons (Lisa), Great Uncle Norman Akerley (Myrtle), Many Aunts Uncles and Cousins, Nieces Euphoria and Eclipse, Nephews Sebastian, Keiran, Tristan, William, and King. Many friends and family and his (dog) Czar.
The family would like to thank Donavin's N.A..group and his riding friends for the all the care you have shown during this time.
Special thanks to Craig and Ken, Best friends Marcus and Miranda for all the love and support.
The service will be with covid protocols and by invitation only.
Celebration of life will be held on Saturday, October 9th at 1pm in the Kamloops Funeral Home Chapel.
Condolences may be sent to the family from