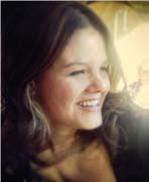 Born in Edson, AB, January 31, 1985, Kelsi Marie Farion began a new odyssey February 13, 2021 in Kamloops, BC. Her 36 years were filled with reciprocated love of many cherished people, too numerous to count. Kelsi ensured her beautiful daughter Azriel to the loving hands of her mother Laura Nelson and step-father Perry Coutts. Together, keeping her memory alive are her father Todd Farion (Angie), siblings Danica Farion (Tony), Tiffany Farion (Jeff), Dela Coutts (Rich), Teagan Farion (Alicia),Sterling Coutts (Alaya) and Joe Coutts (Blanca). Kelsi will rejoice in joining her late love Eli Law (July 14, 2020), her grandparents Peter Farion (2001), Emily Farion (1996), Lloyd Nelson (2012) and Virginia Nelson (2016), among other family and friends who predeceased her.
Her life was blessed with numerous loving aunts, uncles, cousins, niece, nephew and cherished friends who loved her dearly and whom she loved beyond belief. A wanderlust for life like no other, Kelsi dreamed and planned her next adventure with continuity. Whether that be her next place of exploration or a new chapter of herself to nurture, her hopes and dreams were met with zest. So many to unfold. Her love and compassion were immeasurable for all those she encountered. She had a magic about her, gifting all who walked her paths with a personal sense of worth. In everything she did, there was love. She experienced her love of family, friends, nature, the earth, arts and all creatures with abundant passion. She joins Lily, her chocolate lab. Her greatest confidant. She lent credence to equality, tolerance, justice and advocacy for all. She was and will always remain a light to so many of us. Kelsi's transparency about her true being, was unapologetically brave, teaching so many others to trust in who they were without reproach. Her life was authentically hers and no words adequately express this world's loss in her physical absence. Her pure and sincere love for her daughter, motivated and promoted determination to be the best version of herself. She wanted nothing more than her little girl to be loved, happy and safe. Azriel was and always will be Kelsi's proudest, greatest joy & deepest love. Our family is grateful to all those who share our sincere and respectful love for Kelsi. When the world permits, we will gather to celebrate beautiful Kelsi. If there was a feather to be found, Kelsi found deep meaning in so many ways. Should a feather fall from above or cross your path, it is her way of never letting go. Let her shining smile & heart continue to illuminate your lives.
We open doors to honour Kelsi by making a donation in her name to the Canadian Mental Health Association at 250 Dundas St. West, Suite 500, Toronto, ON, M5T2Z5, website http://www.cmha.ca or GoFundMe account for a memorial bench and trust fund for her daughter at https:/gofund.me/87f2d31f.