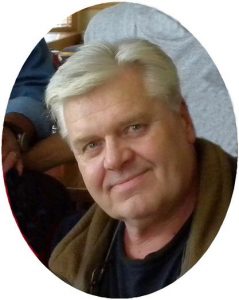 September 16, 1949 – April 12, 2021
It is with a sad heart that we announce the passing of Rick on April 12, 2021. Rick passed from stroke related complications. Rick was born in Nanaimo on September 16, 1949. He moved to Kamloops in 1969 to complete his electrical apprenticeship, to marry Mary Frances Stead (Dutchak) also of Nanaimo, and to start his family. Rick and Mary were happily married for 43 years. Rick is predeceased by his wife Mary who passed away in 2010 and his mother Gladys Wade (Ostle) who passed away in 2012.  Rick, Mary, and his mother Gladys were the closest of kindred spirits and true friends. Rick is survived by his son Trevor of Fort McMurray, his brother Clifford (Judy) of Port Coquitlam and grand children Garth, Chelsea, and Jessica.
Rick was a proud member of the IBEW local 993 for over 50 years. Rick ran Stead Electric in Kamloops for over 35 years.  Over the decades Rick was a Kamloops member of the Royal Canadian Legion, the Army Navy and Air Force Veterans, the Loyal Order of the Moose, and the Fraternal Order of the Eagles service clubs. Rick was a kind and a gentle giant of a man known for often providing pro bono electrical services to the many service clubs he supported, as well, in earlier days, to the Woman's Emergency Shelters.
Much gratitude to the staff at The Hamlets Westsyde who created a happy place for Rick's final weeks.
Rick's wishes were to be cremated and to be joined with Mary. A celebration of Rick's life will take place when it is safe to gather.
Condolences may be sent to the family from www.Kamloopsfuneralhome.com