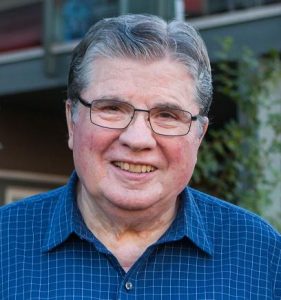 BA (U of Manitoba) MBA (Queen's U)
Nov.29,1943- Apr.14, 2021 Kamloops BC
John Frederick Morgan was a force to be reckoned with in the business world. His passion was empowering motivated people long before it was widely acceptable. This brought his career to its height being the President of Labatt Breweries. From Formula 1 cars, fine dining and enjoying downtime watching horses he was always patiently waiting for success on the sidelines. He spent his life traveling, living and working all over the world, growing businesses, sitting on boards, teaching business at SFU and having a family.
He leaves his wife of 50 yrs, Lynne, daughters Jen, Kathryn (Gavin), Heather (Alex) and two grandchildren Ethan and Charlie, his sister Karen (Tim) and brother Wayne (Karen).
John led a full life that made stories. As anyone who has eaten with him knows, his favorite past time was telling these wild tales over a few drinks. We ask that you take a moment to tell a story, and if you don't have a good one it's time to make one. Raise a glass and enjoy life as he did, 'just peachey'.
In lieu of flowers please donate to the Alzheimer's Society of BC, who helped so much through his struggle with the disease.
Condolences may be sent to the family from www.kamloopsfuneralhome.com