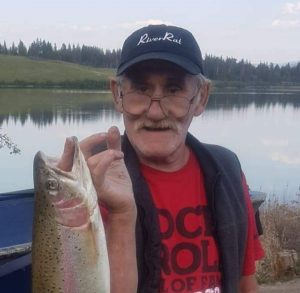 If you're reading this, I've likely passed away. I shouldn't be so surprised—this was something I've known was bound to happen eventually! Life is truly a gift, and now it's time for me to give it back. While it's hard to say goodbye to those I love, I am lucky to have lived such a full life.
Arnold Michhael Dyson passed away on March 23, 2021 at the age of 77, His battle with serious medical issues in recent years showed his courage in facing lifes challenges with a smile.
Despite the pain, Arnold came out a hero and stayed strong until the end.
We know you're always there, in our hearts, watching over and guiding us.
We miss you. May you rest in peace.
Condolences may be sent to the family from